Captain Dave has been guiding for many years with most trips averaging 25 to 40 Snook per tripand has had many stellar nights where we caught over 100 Snook. In his life span, he has personally caught over 80,000 Snook with 400+ Snook over 25 pounds, well over 200 above 30 pounds and 2 over 40 pounds, including one larger than the current recognized Florida State record, an absolute monster of 44 lbs 11 ozs. Now I do guarantee you will catch Snook or your trip is free, but I can't guarantee you'll land a monster. If we pick the right night and the proper moon and tide during the right time of year, you'll have a very good opportunity to tie into and battle one of these true giants that you can view on my YouTube channel at TheMadSnookerChannel.
Captain Dave is very informative and entertaining. He really enjoys fun family fishing and especially teaching children and ladies how to fish. The waters fished are usually very smooth and during night trips, you would think you were fishing in a well lit parking lot. You will be amazed at how many Snook you'll see within simple casting distance of the boat. During the summer, Tarpon trips the boat can be completely surrounded by Tarpon. For everyone's convenience we are never far from a clean public bathroom on almost every occasion.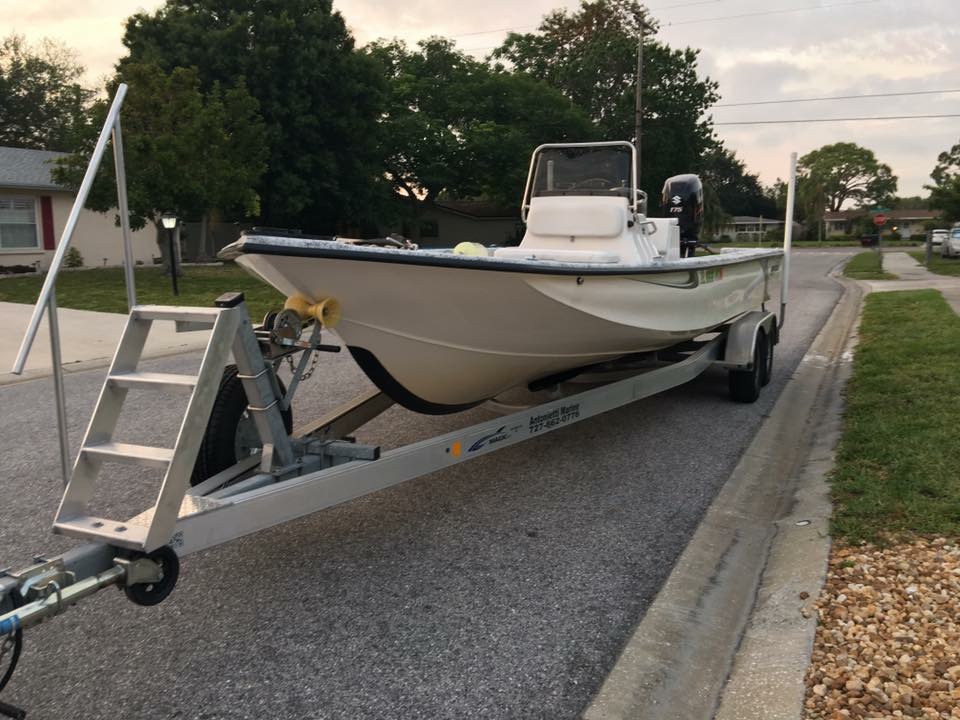 The boat you'll be fishing on is a very customize 25 foot long buy 8.6 wide Blue Wave 250 SS With an extremely quiet and ultra dependable Suzuki 175 four stroke as well as a Rhodan GPS Trolling motor and a monster 100 live well. It's extremely stable and has lots of room.